Complete Christmas Feast - All preparations and ingredients included, ready for the oven & more!
Home Roasted Full Course
Christmas Dinner served by you,
but Prepared to the last detail by our Chefs!
No Shopping, No Excess Buying, No Peeling, No Dicing,
Perfect Turkey, Perfect Stuffing, Perfect Gravy, Every Time!
Christmas Turkey Feast for $25.00 per person includes all of the following:
(Note: 4 Person Minimum on all Orders)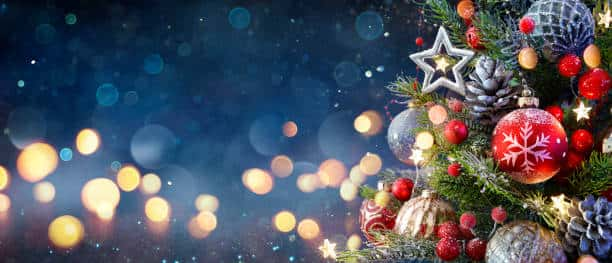 Oven-Ready Turkeys (2-lbs per person)
4-6 Persons = 10 lb. Turkey
(Minimum Size)
6-8 Persons = 14 lb. Turkey
8-10 Persons = 18 lb. Turkey
10-12 Persons = 22 lb. Turkey
12-14 Persons = 26 lb. Turkey
14-18 Persons = 28 lb. Turkey
(Maximum Size)
All Turkeys are Prepared by Us Completely Oven Ready....but Roasted by YOU!
Chef Instructions for time and temp included!
``````````````````````````````````````````````````````````````````````````````````````````````````````````````````````````````````````
We put a lot of work to make YOUR Turkey the best ever!
First we Brine it for 18 hours-the old fashion way.
YES you should always brine your turkey!
We can firmly assure you, brining makes all the difference.
What Does Brining Do To Your Turkey?
Soaking your turkey in brine for 18 Hours improves the overall dining experience!
1. Brining seasons the meat all the way through, not just on the surface, for the best possible flavor in every bite.
2. Brining locks in moisture, plumps the poultry, and lightens the color of the meat, for the most tender juicy bite.
3. The salt in our brine alters the skin quality, so it bakes to a crispy golden brown.
After Brining....
The Village Chefs, oil and season with Sage and other traditional turkey spices making it perfectly oven ready!
These Side Orders and Fixings are all included with your Turkey Order and price of $25.00 per person...
Country Stuffing - (Diced Celery and Carrots, Raisins etc.) Your Turkey comes pre-stuffed!
Turkey Gravy Authentic, Tasty Turkey Gravy, plenty for all and for next day leftovers!
Buttered Seasoned Mashed Potatoes from Heaven.
Fresh Buttered Julienne Carrots.
Tiny Sweet Peas.
Entire Feast is scratch made by Chef Dan Forrestall with his signature!
Very easy to follow instructions, for Roasting the Perfect Turkey and for bringing all sides and fixings up to temperature.